Fremont School DJ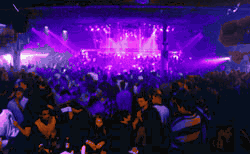 Your Fremont School Event

As full time East Bay School DJs, FremontDJ.com staff take care to
comply with all the guidelines of your school administration and
dance committees. Its time for the school dance! So who are you
getting as the DJ for your dance ? Fremont Disc Jockey of course!
Our Djs can turn your Jr High school gym into dance heaven!
Dance to the sounds of Rap/Hip Hop, New Music, Hyphy, EDM, Mashups, Dubstep, Old School, Club songs, Disco, Alternative with games mixed in with your usual favourites.
OFFICE: 1.800.568.0443 call us today!
INFO: Get a Free Quote
DJ: Ask a Question About DJ Service for Your School Dance
Washington High School, Newark Junior High, Fremont Middle School. at Ohlone College Middle School or High School in Fremont, California, Newark rec center teen dances..Plus many more..