Fremont DJs
Fremont DJ and Disc Jockeys for your Wedding, Corporate event, school dances, special occasion,Bar / Bat Mitzvahs, birthday parties,

Corporate Events, Holiday Parties 

disk jockey for All Events in Fremont, CA.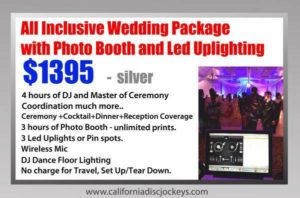 Fremont Mobile DJ Service
Have performed for over 2000 events and counting and has been providing sound/ lighting/ photo booth and DJ'ing and performing for over 15 years in Alameda County. We can do sound for any indoor or outdoor event from 5-20000 people. We have all pro mixing boards and QSC Concert speakers that will fill any outdoor or indoor events.

I am an experienced Silicon Valley DJ and will customize my play list for your special event.

Please contact me, Chris, at or 1.510.659.8495 to discuss special pricing for your party.

Mobile East Bay DJ For your wedding, private party's, home, office, corporate event, bar mitzvah, boat -yacht parties- Special Events. No job too small or big. Casual or black tie, ready to serve you! A DJ does not have to break the bank.
 REQUEST MORE INFO !
References: The Fremont Hilton, The Marriot Hotel corporate parties in Fremont , Local Car Shows,  The Embassy suites Hotel in milpitas, Karaoke at the Fourth Street Bowl, newark Junior High School – washington High school, Fremont Hilton Private Parties, Indian Weddings at restaraunts Locally, TV & Radio, many local schools, Nightclubs, Crab Feeds events, niles events center, abc seafood, 711, WILD949, City Beach + Busters + many private country clubs,Palm Event Center and hotels for holiday parties/weddings.
… Optional Services :
-:Photo Booth
⚡ -:Dry Ice fog (dancing on the clouds)
-:wireless led uplighting
-:Pinspot
-:Gobo Monogram (wall/dance floor)
-:Slideshow Projector
As a new WordPress user, you should go to your dashboard to delete this page and create new pages for your content. Have fun!